1000 Tattoos
SKU TAT-KLOTZ-BOOK
Ikke på lager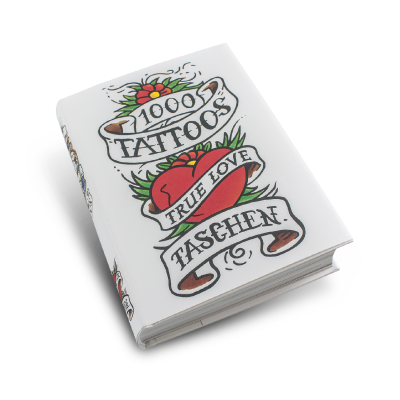 Hvad enten du tænker på at få en tatovering eller ønsker at kende historien og praksissen bag tatoveringer, er dette bogen for dig! Bogen indeholder over 500 sider med farverigt og kreativt design, og er en fremragende skildring af tatoveringer fra forskellige kulturer, aldre og stilarter. Bogen er publiceret i tre sprog inden for bogen (engelsk, fransk og tysk), med et kapitel for hvert sprog.
Kapitlerne er:
On the History og Practice of Tattooing
Ethnographic Tattoos
Classical Tattoo Designs
Geschichte und Technik der Tätowierung
From the Early Days to the 1980s
Histoire et Technique du Tatuage
Japanese Tattoos
Contemporary Tattoo Art
Levering
Alle bestillinger som er betalt før 16:00 vil blive afsendt samme dag (på en hverdag) via den service du vælger.

De relevante leveringsomkostninger varierer alt efter størrelse og vægt af din bestilling og starte fra kun Kr. 74,00 med UPS. Næste arbejdsdag leverancer er også tilgængelige i nogle områder
Garanti
Venligst klik her at se på garantiinformationen.