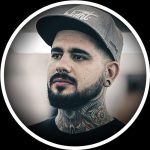 Månedens Sponsorerede Artist – Chris Papadakis
juli 1, 2019

juli 1, 2019

dk

https://www.killerinktattoo.dk/skin/frontend/killer/default/images/logo.svg

https://www.killerinktattoo.dk/
Chris Papadakis er en utrolig traditionel tatoveringsartist og ejer af Moth and Rose Tattoo i Athen, Grækenland. Hvis du er til levende farver, dristige linjer og traditionelle temaer, skal du sørge for at tjekke hans arbejde!
Efter at have tilbragt sin barndom med at male og sine teenageår med at lave grafitti, begyndte Chris at tatovere i 2010. De næste år arbejdede han hos forskellige studier i sin hjemby Athen og lærte sit håndværk.
Med tre års erfaring som tatoveringsartist med i tasken besluttede Chris at det var på tide at skabe sit eget sted, hvilke førte til fødslen af hans eget studie Moth and Rose Tattoo i Athens nordvestlige by Peristeri.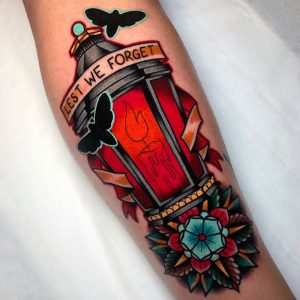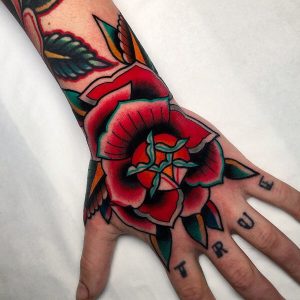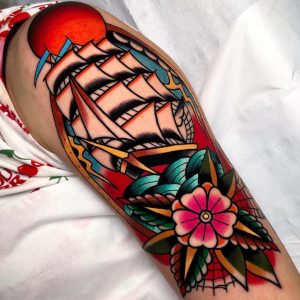 I dag er Moth and Rose Tattoo hjemsted for tatoberingsartisterne Manos 'Manu' Paterakis og Alex Fraser, så vel som Evi Filippou, der laver piercing.
En konstant faktor hos Chris Papadakis har altid været de lyse og fede traditionelle Americana tatoveringer, som har formået at høste en overflod af priser gennem årene på messer i Europa og i USA.
Chris skaber sine rene og livlige tatoveringer ved hjælp af diverse forsyninger fra Killer Ink, heriblandt Dynamic Ink, Eternal Ink, Solid Ink, Dermalize Pro, INK-EEZE Green Glide, Hustle Bubbles Deluxe, Tatsoul engangstuber, Critical Tattoo strømforsyninger og DarkLab Gorilla Click Ergo Grips.
Du kan holde dig opdateret omkring Chris Papadakis seneste arbejde ved at følge ham på Facebook og Instagram!